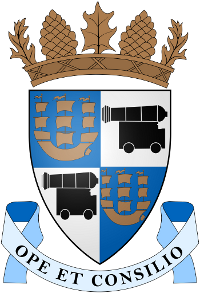 Portobello Community Council
Towerbank Catchment Statutory Consultation
City of Edinburgh Council is conducting a statutory consultation on the Towerbank Primary School catchment. Launched on Friday, 8 May, it runs until Monday, 22 June 2015.

Council officials are seeking your views on the four options outlined in the papers below. The areas proposed for transfer in each option are outlined in the attached maps. A list of addresses affected by each option is also included.

Review the Options
Towerbank_Consultation_Summary_080515_FINAL.pdf
Towerbank_Statutory_Consultation_Paper_080515_FINAL.pdf
Maps_and_addresses_8_May_2015_FINAL.pdf
Proposed_address_lists__080515_FINAL.pdf
TowerbankWalking_Routes_detail_08_May_2015.pdf


Full papers also available at www.edinburgh.gov.uk/towerbankconsultation and copies of the statutory consultation paper are available for inspection at the Council Offices at Waverley Court, at Portobello Library and at the schools affected by the proposals.

Submit your Response

You can let the Council know your views in a number of ways:-




Online Survey

You can also respond by post to:
Gillian Tee
Director of Children and Families
The City of Edinburgh Council
Council Headquarters
Waverley Court (level 1:2)
4 East Market Street
Edinburgh
EH8 8BG


Email: cf.propertyreview@edinburgh.gov.uk

Telephone: 0131 469 3161


The statutory consultees in a catchment review include:

(a) the Parent Council or Combined Parent Council of any affected school,
(b) the parents of the pupils at any affected school,
(c) the parents of any children expected by the education authority to attend any affected school within two years of the date of publication of the proposal paper,
(d) the pupils at any affected school (in so far as the education authority considers them to be of a suitable age and maturity),
(e)the staff (teaching and other) at any affected school,
(f) any trade union which appears to the education authority to be representative of the persons mentioned in sub-paragraph (e),
(g) the community council (if any),
(h) any body which has been established by a local authority, whether formally or informally, for the purpose of assisting it in carrying out its functions under Part 2 of the Local Government in Scotland Act 2003,
(i) any other education authority that the education authority considers relevant.

Community Spaces Register
Portobello Community Council has been carrying out an audit of spaces available to the public.

To see the latest list of community spaces, click the link below Community Spaces Register (opens in a new window)

Please email space@portobellocc.org if you know of any spaces not on this list.


Latest Public Notices
Latest Police Twitter Updates
---
East Edinburgh Community Map
A map of community resources in the east of Edinburgh, including resources for children and famillies; housing and welfare; learning, training and employment:-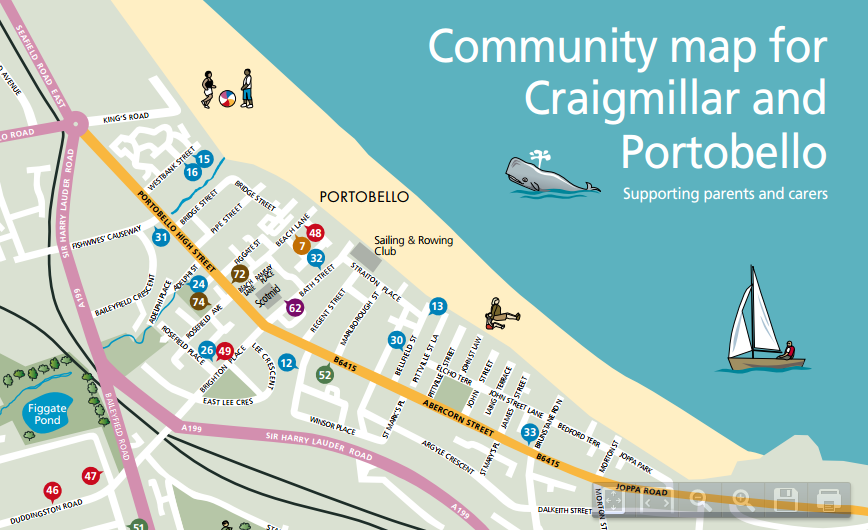 View/Download the full map


---