Date

19 September 2016

Your Ref

Our Ref

TRO/16/59/HR
Dear Sir / Madam
MILTON ROAD AND MITLON ROAD EAST- EDINBURGH
PROPOSED INTRODUCTION OF 30MPH SPEED RESTRICTION
I refer to our previous letter of 8 July 2016 regarding the above.
In accordance with the terms of the Local Authorities' Traffic Orders (Procedure) (Scotland) Regulations 1999, I write to inform you that the City of Edinburgh Council proposes to advertise the Traffic Regulation Orders which will introduce a speed restriction of 30 mph on Milton Road and Milton Road East.
The proposals are shown on the attached plan and a copy of the street notice is herewith attached for your information. Further information is available on the Council website www.edinburgh.gov.uk/trafficorders or at www.tellmescotland.gov.uk.
Should you wish to submit an objection to the proposal, please do so by 10 October 2016 quoting notice reference number TRO/16/59.
Yours faithfully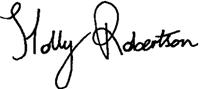 HOLLY ROBERTSON
TRAFFIC ORDERS ADMINISTRATION OFFICER

TRO-16-59-Plan.pdf