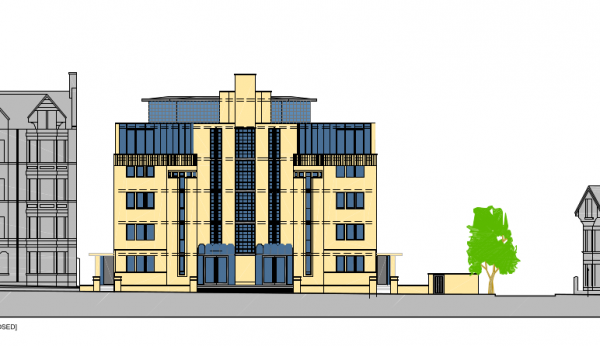 The owners of 14 Bath Street – the former bingo hall and George Cinema – would like some quick feedback from the community on revised proposals to convert the building to a residential block of 20 units, parking and related landscaping.
The proposals include:-
 demolition of the majority of the building
 retention of the original art deco facade where possible
 a range of 1 to 3-bedroom flats
 on site parking and garaging
 gardens, terraces and landscaping
Please note that, while the proposals are not yet a full application for planning permission, the developers have indicated that is likely to follow in the next few weeks.
More info:
Owners' statement on 14 Bath Street
---
What do you think?
Deadline for comments: Friday, 9 December (5pm)
Sorry, consultation closed. Thanks for all your input.