Proposed amendment to waiting and loading restrictions; including:
<![if !supportLists]>· <![endif]>Duddingston Park / Duddingston Road / Baileyfield Road / Southfield Place
<![if !supportLists]>· <![endif]>Hope Lane North
Dear Sir / Madam
VARIOUS LOCATIONS- EDINBURGH
PROPOSED AMENDMENTS TO WAITING RESTRICTIONS AND LOADING PROHIBITONS
I refer to our previous letter of 25 November 2016 regarding the above.
In accordance with the terms of the Local Authorities' Traffic Orders (Procedure) (Scotland) Regulations 1999, I write to inform you that the City of Edinburgh Council proposes to advertise the Traffic Regulation Orders which will introduce/extend 24 hour waiting restrictions on Bailey field Road, Clockmill Lane, Craigentinny Avenue North, Duddingston Park, Duddingston Road, Hope Lane North, Marionville Road, Moray Park Terrace, Mountcastle Crescent, Mountcastle Drive North, Mountcastle Gardens, Northfield Drive, Prospect Bank Road, Seafield Street & Southfield Place. Additionally, loading prohibitions shall be introduced/extended on Dock Street, Meadowbank Place & Meadowbank Terrace with a daytime waiting restriction also applying to Meadowbank Terrace.
The proposals are shown on the attached plan and a copy of the street notice is herewith attached for your information. Further information is available on the Council website www.edinburgh.gov.uk/trafficorders or at www.tellmescotland.gov.uk.
Should you wish to submit an objection to the proposal, please do so by 28 July 2017 quoting notice reference number TRO/16/89.
Yours faithfully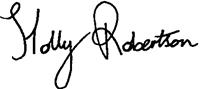 HOLLY ROBERTSON
TRAFFIC ORDERS ADMINISTRATION OFFICER
Encs