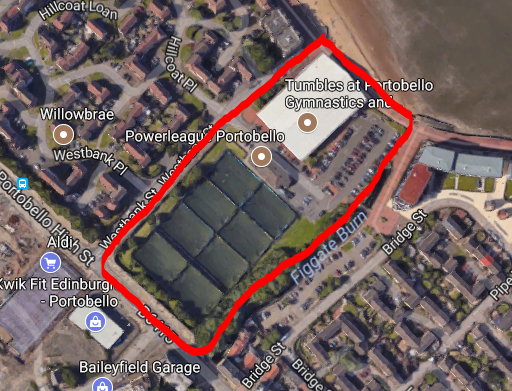 Please help by giving your views on City of Edinburgh Council proposals to sell off land at Westbank Street, Portobello, including the Powerleague football pitches, Tumbles Car Park and potentially Tumbles as well.
First advertised for sale in February, the site has attracted 22 bids from 12 developers covering a range of options but mostly comprising a mix of housing and commercial property.
Whilst not on the original sales schedule, Developers have indicated that the land occupied by Tumbles closest to the Prom is most valuable so some bids propose either to relocate the Tumbles facility elsewhere within the site, or move it to another location.
Estimated to raise between £5m and £10m, the cash will be split between Powerleague and the Council, with the Council having already committed its share to the redevelopment of Meadowbank.
As part of an effort to gather community views on the sale, the Council has devised the following short questionnaire.
Please help by completing the survey.