The Future of the Pitz. A meeting at Portobello Town Hall on Wednesday 15th November at 7pm.
Portobello Community Council has organised a public meeting at Portobello Town Hall in recognition of the strength of local opposition to the proposed development plans of the Pitz area and adjacent areas upon their sale by Edinburgh Council.
The purpose of the meeting is to provide a brief update on the state of the sale process and to create a forum for concerned local people to explore such alternatives for the future of the Pitz area as may exist.
If you are unable to attend but would like to get involved in shaping the future of the land and facilities please email secretary@portobellocc.org
---
Community Strongly Opposed to Powerleague and Tumbles Land Sale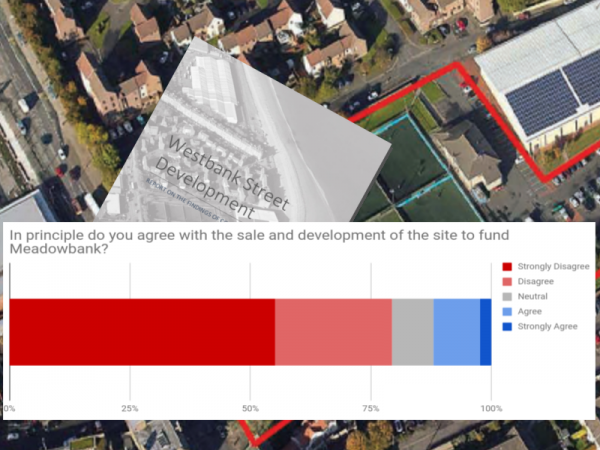 The community strongly disagrees with the council's proposal to sell the site for development and to split the proceeds between Meadowbank and Powerleague. The primary reason is the loss of the recreational facilities, with the gymnastics facilities and softplay being of particular importance.
Whilst the re-development of Meadowbank is felt to be important, that is trumped by the value of retaining recreational facilities in Portobello for the amenity they provide as well as the importance of such facilities for the health and wellbeing of the population.  A good number of respondents referred to the fact that the site is zoned as open space and the 'promise' that the site would be retained as recreational following the demolition of the outdoor swimming pool.
Many expressed the view that there is no need for more housing given the number of other new developments in the area and that a development of this size would place undue pressure on local services like schools and doctor surgeries, alongside the impact of increased traffic, pollution and parking.
Were the site developed, the community would support sport or recreational facilities on the site, open space and civic uses like doctors surgery, dentist, nursery.  There would be strong objection to large scale commercial development like a supermarket, hotel, student accommodation or retirement flats.  Opinion re housing is more mixed with the majority objecting to housing but opinion split regarding affordable housing. Opinion is also more mixed regarding small scale commercial development like shops, cafes, bars, etc.
The community council takes its lead from consulting with the community. Our consultation found 41% of respondents were for retaining the site as is, and 51% were for a community led Co-design approach to developing the site. As a result the community council is willing to give its support to a 'Making Places' bid. If successful this approach would aim to enable the community to co-design any development so that it meets the needs of Portobello and the wider community, while also securing funding for Edinburgh Council. Members of the community council, our four City of Edinburgh councillors and Action Porty, are currently pursuing this option, both through a Making Places application and through dialogue with Edinburgh Council

Report-1_Westbank-Street-development-final-report.pdf


Powerleague-Portobello-Sale-results.pdf


Powerleague-Portobello-Sale-Anonymised-results.pdf