Further to on-going discussions taking place with the Council on the future of the Kings Place car park we are consulting on the BROAD options for the use of this space going forward.
There have been no commitments from the Council to fund or deliver these options but in order to guide discussions we are keen to explore with the community which option, or options, are more preferable.
Please complete the consultation at: portobellocc.org/kingsplace
Option 1: Retain parking as existing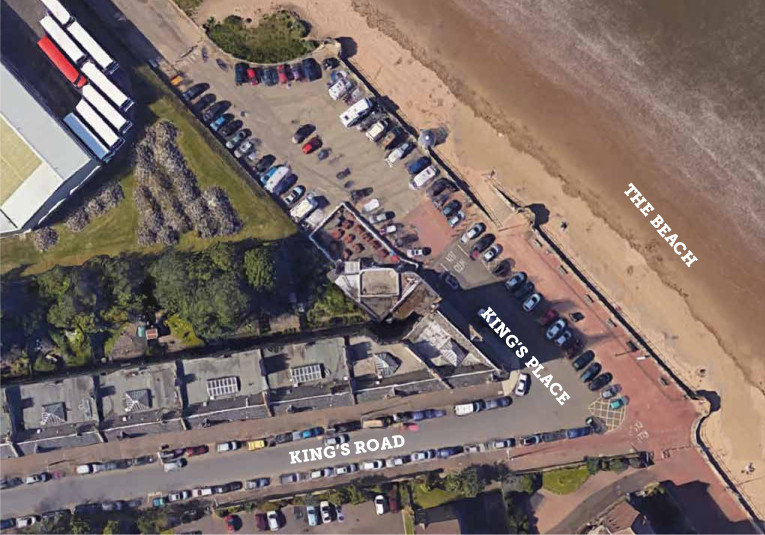 Retain the existing car parking spaces in their current location
Possible opportunity to improve surfaces and to introduce bollards to separate parking and pedestrian areas
Option 2: Reduce the number of parking spaces and connect the Seafield and Portobello Promenades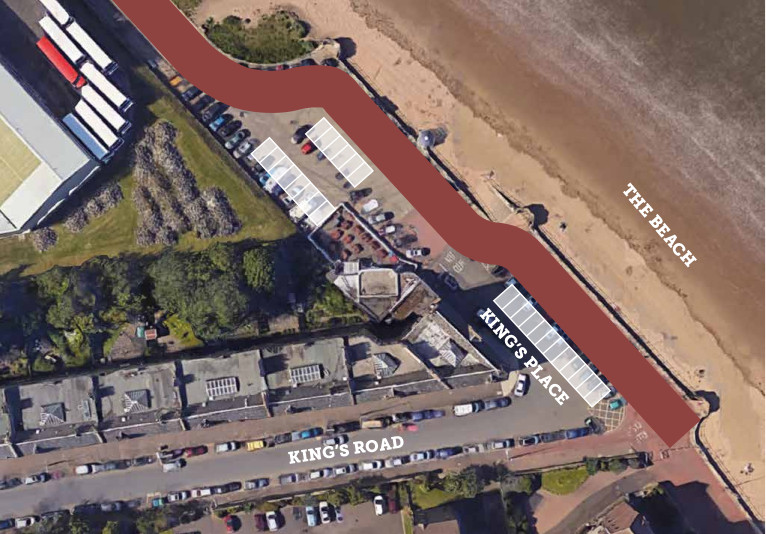 Provide for a reduced number of parking spaces
The Seafield and Portobello Promenades would be connected by a 9m wide extension on the north side of the car park (note: the Council already have funding allocation toward the implementation of a 4m wide path)
There would be minor opportunities for the introduce landscaping or other functions (such as a kiosk or planters etc)
Option 3: Remove all parking spaces and re-design entire space to provide Promenade connections and a large public space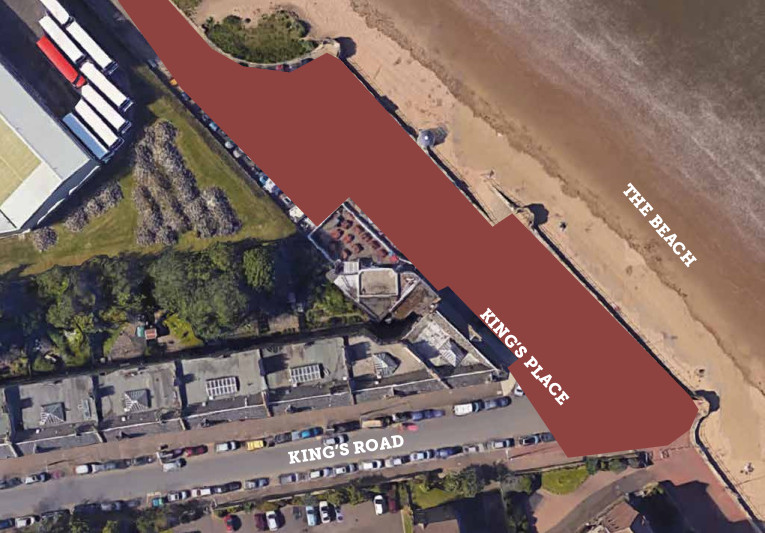 Remove all parking
The Seafield and Portobello Promenades would be connected with a wide space, providing for cycling and walking
Opportunities to further activate the space through play, planting, commercial or other community uses could be explored
The design of the space would be taken forward through the appointment of designers
Implement overnight parking restrictions
The Council has already initiated the process to implement overnight parking restrictions, receiving a number of objections
Maximum 3 hours parking, with no return within 2 hours, between 8pm and 8am
Caveats
The options listed are INDICATIVE ONLY and further design work would be needed.All options will however need to allow for emergency access to the beach slipways, for disabled parking, delivery access to the Boathouse and other requirements such as bin collection.
Please complete the consultation at: portobellocc.org/kingsplace
(closes Saturday 24 August)