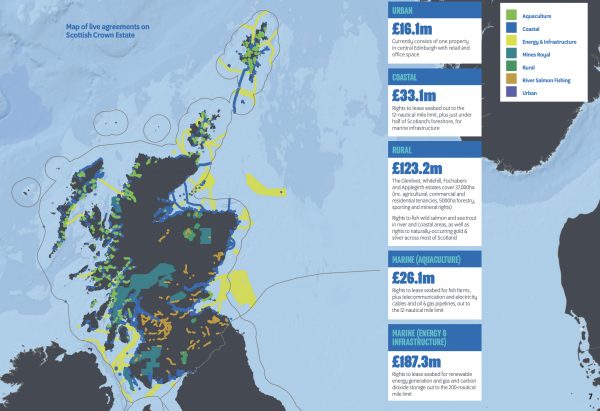 Crown Estate Scotland (CES) is seeking public feedback on its corporate plans for the next three years.
CES is a public corporation which manages £385.8m of seabed, coastline, rural estates and other assets which stretch the length and breadth of Scotland.
It includes ancient rights held by The Crown (e.g. wild salmon fishing) as well historically acquired property (e.g. Glenlivet Estate). Ownership of the Estate lies with the Monarch and management responsibility sits with Scottish Ministers who in turn delegate to Crown Estate Scotland. 
Crown Estate Scotland revenue profit goes to the Scottish Consolidated Fund and, ultimately, to Scottish Government to benefit the public purse.  Capital remains the property of the Monarch and must be reinvested in the Estate.
What do you think? Get more information and take the survey:-
https://consult.gov.scot/crown-estate-strategy-unit/2020-23-corporate-plan/
You can also email thoughts, comments and suggestions on the consultation to:- corporate@crownestatescotland.com