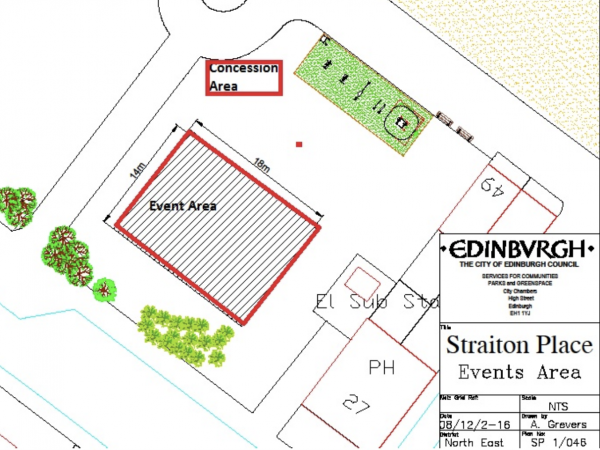 City of Edinburgh Council are looking to determine the level of support / opposition for a small catering concession that they are proposing would operate in Straiton Park and some proposed changes to the children's entertainment area that operates there.
The catering business will sell ice creams, hot deserts (waffles/crepes), confectionery, hot & cold drinks (no alcohol).
At present, a bouncy castle business operates for 28 days of the year in Straiton Place Park from 11am until 7pm.  The city council are interested in hearing people's views on proposals to increase the operation period and to determine the level of support or opposition for the use of the space as a children's entertainment area.
Note: This survey partially duplicates a previous survey conducted by Portobello Community Council on the proposed licence for the Ice Cream Van.  Those responses have already been passed to City of Edinburgh Council and will be considered as part of the licensing process.
You can see the results of that survey here –> Straiton Place Park Ice Cream Van Consultation Results